Home &nbsp Back &nbsp


---
This page is translated from the original by using the Google translator.
1. Weighing Terminals firm HBM
WE Series Terminals
WE2107&nbsp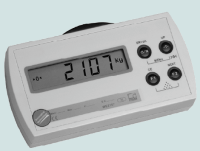 Modern weighing indicator for dynamic and static applications. To work with analog load cells. Interface supports RS232, RS485
WE2108&nbsp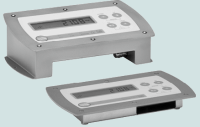 The exact weight indicator for the commercial accounting. Works with analog load cells. Supports RS232 or RS485 interfaces
WE2110&nbsp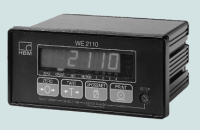 WE2110 is a precision digital indicator using the latest sigma-delta ADC to ensure fast and accurate reading of weight. This advanced technology allows the WE2110 to be configured up to 100,000 increments at 60 measurements per second. Supports up to 8 analogue load cells. Supports interfaces RS232, RS485.
DIS series terminals
DIS2116&nbsp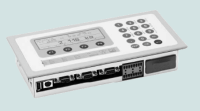 Digital display for weighing vehicles and rail wagons. Works with digital load cells. Encrypted data transmission from the sensor to the terminal. A separate interface for connection to a centralized system of data collection. Supports interfaces RS232, RS485
DWS Series Terminals
DWS2103&nbsp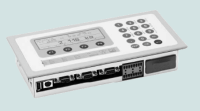 The weight display is to communicate with commercial digital sensors and digital weight transmitters AED + AD.
Supports up to 90 digital sensors via RS485 or 127 digital sensors for CANOpen.
A separate interface for communication with the central system RS232/RS485.
A separate interface for the printer RS232/USB.
A separate interface for an additional LED RS232.
Supports interfaces RS232, RS485, CANOpen to communicate digital weight sensor.

Crane scales SLC
SLC&nbsp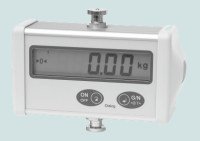 With battery-powered direct-mapped, can be integrated into the existing suspension systems for custody. With built-in load cell. Without the interface.
2. Digital converters firm HBM
Digital converter designed to convert analog signals into signals of digital load cell sensors. This is a composite device consisting of a base unit and a digital amplifier AED AD.
With these devices you can build ready-made weighing systems for dynamic or static weighing using the analog load cells. You can also use these devices for connecting analog load cell to the terminals of digital load cells.

AED Basic Devices
Provide an interface device.
AED9101B&nbsp interfaces RS232, RS422, RS485
AED9101C&nbsp interfaces RS232, RS422, RS485
AED9201A&nbsp interfaces RS232, RS485
AED9301A&nbsp interfaces Profibus DP
AED9401A&nbsp interfaces CANOpen, DeviceNet
AED9501A&nbsp interfaces CANOpen, DeviceNet

Digital electronic amplifiers AD
Provide analog to digital conversion (ADC) of the signal load cell.
AD101B&nbsp 6000 increments
AD103C&nbsp 10000 increments

3. Digital load cells HBM firms
Digital load cells represent a modern weighing device, comprising a strain gauge, digital converter ADC, microprocessor-based device with a system of commands and serial communication interface located in a single package. In fact it is a ready-weighting device which can output the weighing results to a PC or a digital weight indicator.
Digital load cells:
C16i&nbsp RS485 interface from 20 to 60 tons
FIT0&nbsp,FIT1&nbsp,FIT4&nbsp,FIT5&nbsp interfaces RS232, RS485, CANOpen, DeviceNet from 5 to 75kg
PW20i&nbsp interfaces RS232, RS485

---
Back &nbsp Home &nbsp